Residential Roofing Services in Bowling Green, KY
Residential Roofing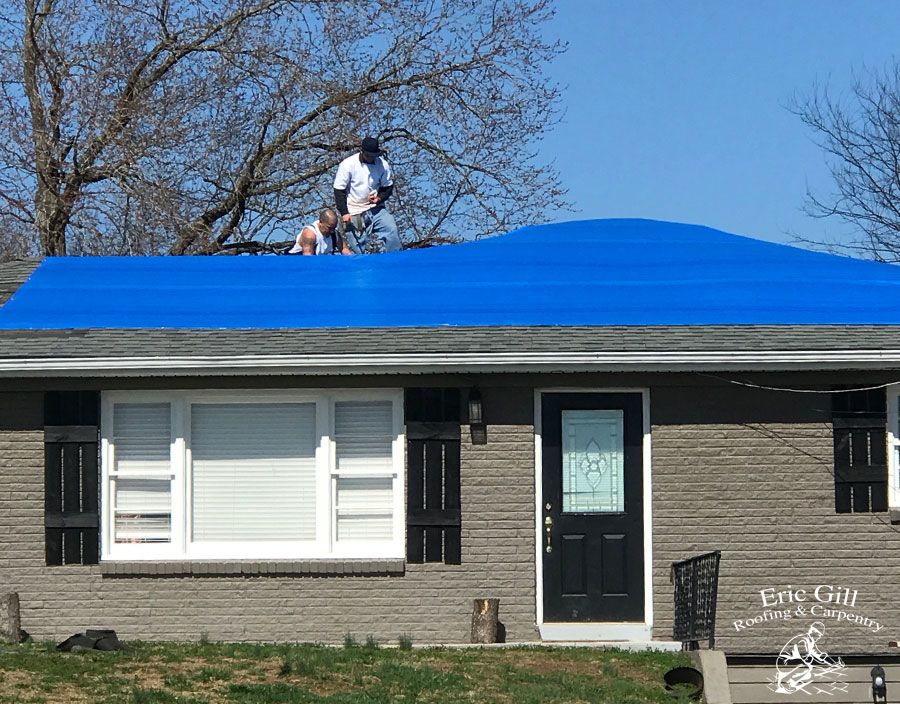 Roofs are the toughest part of any home: they stand up to sun, wind, rain, hail, and snow year after year.
Modern residential shingle roofs commonly last over two decades. At Eric Gill Roofing & Carpentry, we know that Kentucky weather can be hard on a roof. We also believe that maintenance is the best cost effective tool, and that is why we offer residential roof repair.
Roofing repair allows you to get the most out of your roof without fully replacing it every time there is an issue. Our crews can handle leaks, blown-off shingles, damage from overhanging trees, and more. Maybe your roof has started to collects water in certain areas – we can fix that. Maybe you have storm damage from high winds or destructive hail that has left your home unprotected from the elements – we can fix that. Have costly utility bills indicated that your current roof just isn't doing its job? It may be time for you to contact Eric Gill Roofing & Carpentry.
Your roof plays a critical role in the safety of you and your loved ones. When your roof needs repair, put it in the hands of Bowling Green, Kentucky's top roofer, Eric Gill Roofing & Carpentry.
More Details
We are the experts
At our roofing company, we feel very strongly about assessing the roof and being honest with the owner. When you call us for residential roof repair, we will thoroughly inspect your roof and report our findings straight to you. If you want to proceed, we will create a contract complete with costs. If you're ready to let us get to work, we will mobilize a team of experts who will treat your roof as if it is their own.
The roofing crew that fixed my moms roof were fast!
When a you need roofing assistance, you need to call on a roofing contractor you know you can trust and will get the job done right, within your budget. You can trust us for your roof repair in Bowling Green, Kentucky.